Welcome to Daugherty Spine and Disc
Your Las Cruces Spine Specialist
For more information or to schedule an appointment with our Las Cruces Spine Specialist, call (575) 521-0022 today!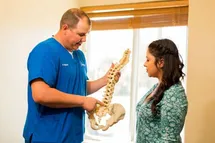 At your first visit to Daugherty Spine and Disc, Dr. Chris Daugherty will explain how chiropractic care works and give you a full evaluation to see if our health solutions are a good fit to address your needs. If there is a good fit, we can customize a plan of chiropractic care for your condition and health goals.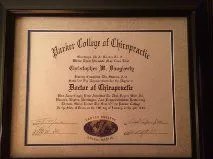 If you have not been to a spine specialist before and want to find out more, please Email Us or call (575) 521-0022 to receive the answers to your questions from our experienced team.We also welcome referrals, so we invite you to share our chiropractic, spinal decompression and wellness information with your friends and loved ones.
If you would like to stay informed about the latest in chiropractic care/spinal decompression or if you want to start receiving free articles about health and wellness news, subscribe to our bi-weekly newsletter, even if you are not a patient. We also offer a member wellness area which includes our animated exercise videos, wellness articles, and other healthcare resources.
Dr. Chris Daugherty
Las Cruces Spine specialist | Daugherty Spine and Disc | (575) 521-0022
648 N. Alameda Ave.
Las Cruces, NM 88005